WAC Map
The window shown below shows the WAC status for the Basic Mixed award. The key at the lower left shows the colors used for different status conditions. In this case, all continents have been confirmed.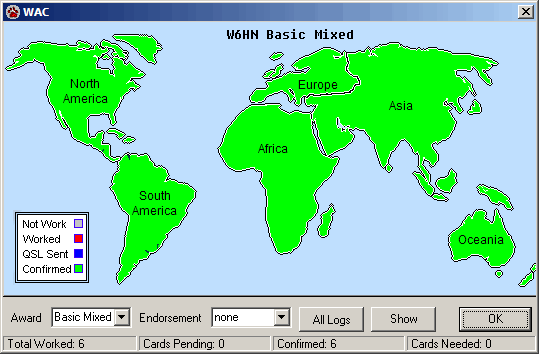 The WAC Map window displays the worked/QSL status for the Worked All Continents award. Select the award type from the Award drop down list and any endorsement from the Endorsement list. View the results using the current log, or click All Logs to display the award status for all logs selected in File, Settings, Station, Log.
WAC Award
CommCat uses the ARRL WAC Award Application as a template. Many fields are filled from data you have previously entered, such as your name, call, and address. This information can be edited and you can complete the remaining fields before printing the application.