Three cheers and thanks to those who have helped along the way with CommCat.
CommCat was designed and written by Howard Nurse, W6HN.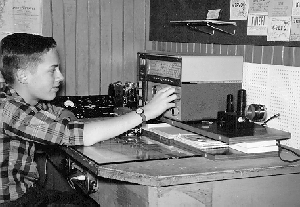 Howard, KN2MSP, in 1958
CommCat is dedicated to the memory of my father, David W. Nurse, W8GCD, SK. My dad was President of Heath Company (Heathkit) from 1965 until 1980.